products
Canwin focuses in creating own products that help enterprises and consumers to perform their activities easily! Just on the "FLY'. Easy as 1 2 3!
Also, Canwin works as a technology partner to develop products with partnered companies.
At Canwin, we focus on delivering the products that helps Enterprise World & Consumer World!
We never stop creating new products!
We "Explore new possibilities" to launch very useful products.
Our Products:




A Product Life Cycle Management Solution
PLMfly is a Product Lifecycle Management product that helps companies to drive product development from concept to retirement.
Connects the team to work collaboratively
Automates and accelerates product lifecycle processes
Automates the change management
Centralizes the product development information
Automates Bill of materials etc.,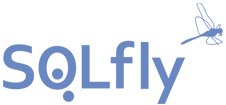 An ultimate database product (Desktop & Mobile versions)
SQLfly is a database management, schema/system compare, database quality reports and database query tool to make every day work more productive. Currently supports ORACLE Databases (Oracle 9i, 10g, 11g).
SQLFLY provides both Desktop and Mobile version of the products to access database anywhere, anytime!


Key features:
Schema Compare
System Compare
Database Quality
DB Monitor
Powerful DB Search
SQL Editor
Database Browser
Reports

Rich Media Mashup Tool:
Create portable rich media documents. Video, audio, text, slideshows, RSS, links & product galleries come together to tell a compelling story with a call to action.
Harness the Power of Viral Marketing:
Zingzag makes it simple for fans to rebroadcast your content to all major social sites, email, or embed on their blog or Fan Page.